PDF RedXDefense iModule
System Overview
The iModule consists of:
GPS (Global Positioning System) module to determine location.
Removable SD Card to hold samples and to allow firmware updates.
USB port for communication to a PC
Miniature scanner to read the bar code of the sample bag.
Battery power supplies, with low-battery sensing and battery protection circuit
Low-power microcomputer, switches and status LEDs


Project Scope
Bolton Engineering worked with RedXDefense to create a specification, designed the schematics and circuit board, wrote all test and embedded firmware, fabricated and debugged the hardware. RedXDefense was responsible for all mechanical and industrial design, and wrote all PC-resident software. The project was completed in six weeks, on time for a scheduled customer delivery. The first-pass boards worked and fit perfectly without requiring changes.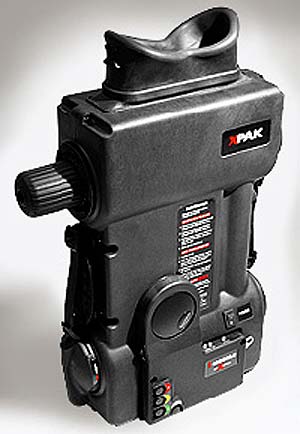 RedXDefense produces the XPAK, a portable trace explosives detection system. The iModule adds the capability to log and map sampling locations. When samples are taken, the iModule stores the location plus the sample intensity (low, medium, high). This data may be uploaded to a PC using an SD Card or a USB port, and superimposed on a map to indicate possible "hot spots" of activity.

The iModule was designed under intense time pressure, with 60 production units delivered to the client within 6 weeks after the start of the project. An additional 40 units were delivered less than three weeks later.

Additional information about the XPAK may be found on RedXDefense's website.