WHY BOLTON?
We TRANSFORM your CONCEPTS into market-ready PRODUCTS, helping you along the road to SUCCESS and PROFITABILITY.
FEATURED WORK
"Clive is an experienced professional."
-
Engineering Dept. Manager, Industrial Products Manufacturer

Bolton Engineering, Inc. is an award-winning electronic and software development firm in Lawrence, MA, specializing in the design of multi-technology electronic products.
Professional and competent project management
Over 350 board-level designs, many with significant firmware content
Significant mixed-signal design experience, including sensors, high resolution / high speed data acquisition, power supplies, and motor control
Wide experience with communication and interface standards, and a variety of microprocessors and DSPs
Wide regulatory experience: CSA, FCC,UL, EN, IEC; most of our designs pass testing the first time
Significant depth in low-cost and high volume products, and Far-East sourcing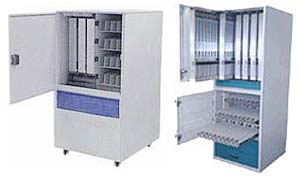 Pharmaceutical Vending Machine
Telepharmacy Solutions, Inc. is a leading provider of e-commerce solutions to the outpatient care market. TSI's products allow medication to be legally remotely dispensed to patients. Other TSI products provide medication access control at hospitals. Read more...